Scientific Symposium 2023
The North West Cancer Research Scientific Symposium has returned for another day of information, education and networking.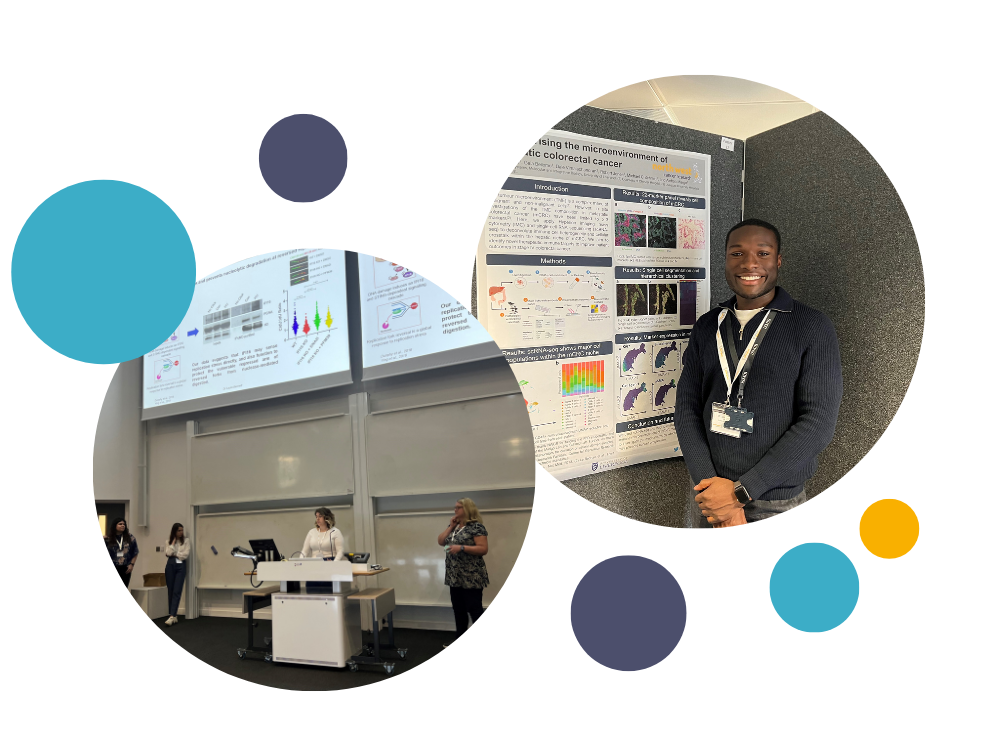 The event, which was hosted at Lancaster University for the first time, saw 150 people from the cancer research community, including academic and clinical staff, postdocs and postgraduate research students as well as those with an interest in cancer research.
The event kicked off with an introduction and welcome from Lancaster University Professor Nancy Preston and North West Cancer Research Chair Catherine Jones, before thirteen professors and doctors from institutions across the region gave in-depth insights into their projects, with exciting updates and breakthroughs.
Rooms of the Margaret Fell Lecture Theatre were adorned with poster displays that acted as an overview of many of the projects spoken about at the event. The posters were voted on by a panel of judges, with prizes awarded to the top three.
Fourteen PhD students were also invited to present their projects in quick-fire flash talks. The top three talks were given a Travel Award, allowing the student to attend conferences further afield in order to broaden their knowledge and meet other researchers in similar fields.
Alastair Richards, CEO of North West Cancer Research, said: "After a four-year break, we were delighted to welcome everybody back to the Annual Scientific Symposium, and thrilled to expand out to Lancaster for this year.
"It was a brilliant day hearing more about the amazing work being done by our research teams tackling cancer and meeting new people. Many great projects come from the inspiration and connections made at events like this, so we hope that in the future we'll be hearing about advances in science that were imagined and began at the Symposium."