Flowers For All in Ruthin
Ruthin Fundraising Committee has hosted a special Flower Arranging Evening this September.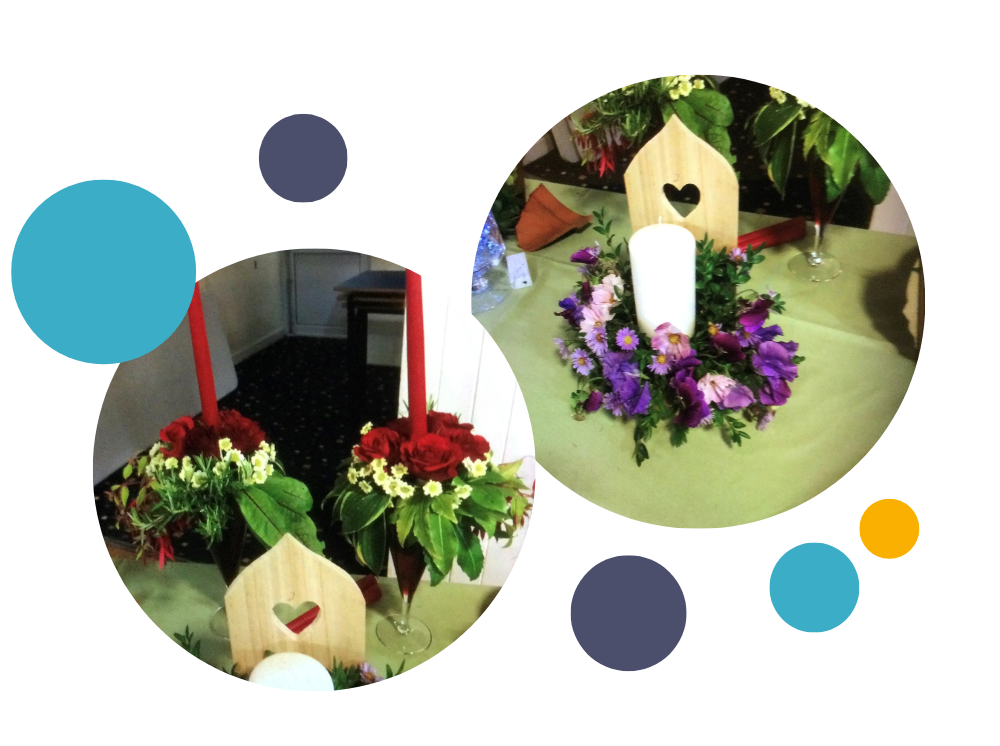 Over 40 members of the local community took to Ruthin Rugby Club for an evening of socializing, refreshments and flower arranging.
Flowers were supplied by Diane Molesdale, who taught guests how to make their own arrangements.
After a pause for a homemade buffet, provided by Committee members with drinks donated from a local Tesco, guests then got creative imagining their own arrangements, before raffling them off, raising over £515.
Sandy Williams, Chair of Ruthin Committee, said: "The Flower Arranging Evening is our most popular event. It combines skill, good food and drink and everyone has a really good time, as well as producing an amazing amount of money which is then used toward hopefully making breakthroughs in our fight against cancer."