Summertime in Southport
Southport fundraising Committee have come back with a bang this Summer.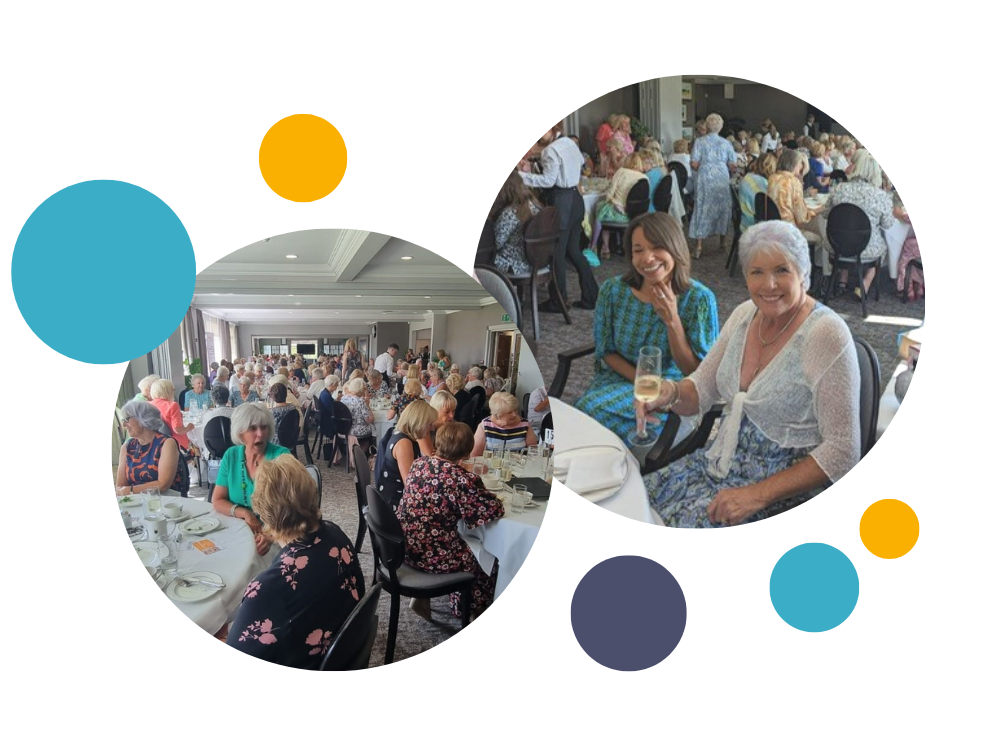 The Committee kicked off a Summer of fun on 13th July, with their ever-popular Summer Sparkle event. Guests were welcomed to explore the stunning gardens of Mr and Mrs Roy, while enjoying a few glasses of fizz and delicious homemade canapes.
Guests were also welcomed to take part in a raffle and peruse a special homemade marmalade stand while listening to classic tunes from U3A ukulele band. The event was a success, raising £1,800.
Another popular event for the Committee made a comeback on 18th August, with 190 women taking to Hillside Golf Club once again for the committee's famous Afternoon Tea. There was plenty of sandwiches and cakes for guests, before entertainment from a singer, who got everyone up and dancing.
Olive, Chair of Southport Committee, said "It's been fabulous to be hosting our fundraising events again and seeing so many familiar faces are still supporting the Charity. We're pleased to say we raised another £2,000 at the Afternoon Tea, too.
"It's been a tough few years for everyone and fundraising was all but impossible for a long time so it's great to get back to some normality and have a bit of fun while raising much-needed funds for such an important cause."