Introducing.... The Christmas Bazaar
North West Cancer Research is excited to introduce a new and improved Christmas shopping extravaganza.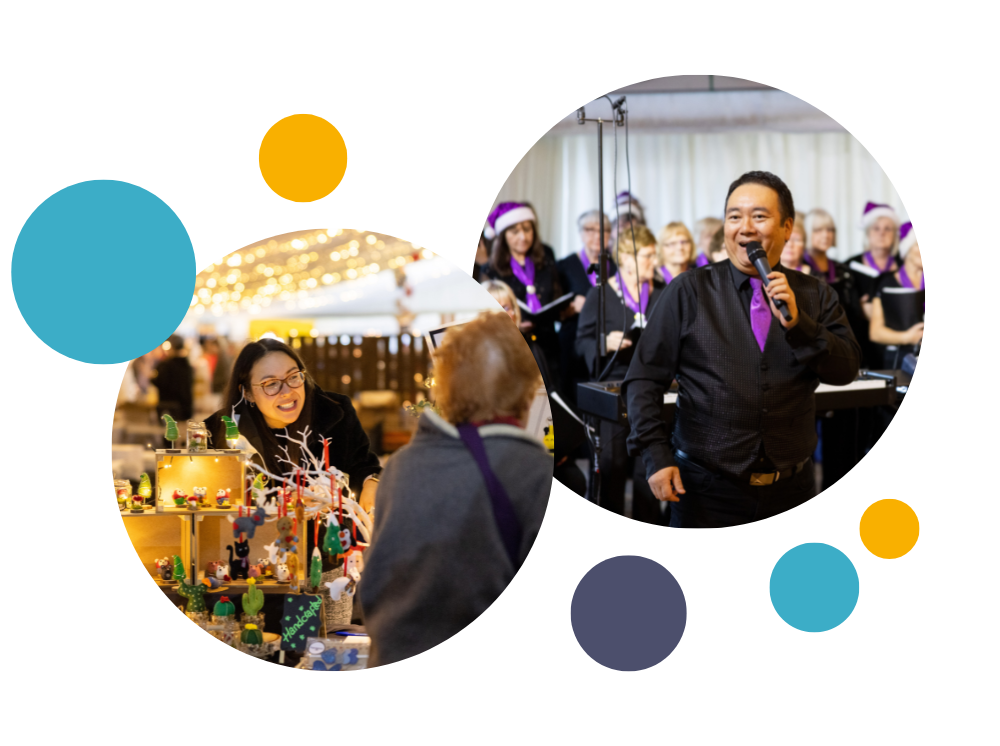 The popular Wirral Bazaar event returned in November 2021 for the first time in 18 months, with over 60 handpicked stalls offering a variety of unique and beautiful Christmas gifts. The event was once again held on the grounds of the beautiful Thornton Manor and welcomed over 2,500 guests during the two days, who enjoyed music from SingMe Merseyside as well as plenty of sweet treats from the on-site café.
It was with special thanks to the Bazaar organising committee and sponsors, including Mitchell Group, that the event was such a huge success, raising over £50,000.
Unfortunately, it is time for North West Cancer Research to close the doors on Wirral Bazaar at Thornton Manor. Although the venue has been the perfect location to enable the Bazaar to grow over the years, and the Charity is extremely grateful to the team at Thornton Manor for all of their support throughout, we can no longer use our regular marquee.
The Bazaar committee, who work tirelessly year round to create the biggest and best event possible, have been on the hunt for a new venue and this year, the event will take place at Chester Racecourse.
It made perfect sense that with a new venue came a new name, and so we're excited to announce that the event will now go by the name The Christmas Bazaar. Although we won't be named Wirral Bazaar anymore, we'll still be bringing you the same great Christmas shopping extravaganza, and the perfect start to the festive season, in an exciting new setting!
Mark your calendars for….
The Christmas BAZAAR
Tuesday 1st November 2pm – 8.30pm
Wednesday 2nd November 9.30am – 3pm
Chester Racecourse, County Stand, CH1 2LY
Visit christmasbazaar.co.uk
for more information