Mike's Milestones
Cumbrian man completes 500km milestone in quest to support life-saving cancer research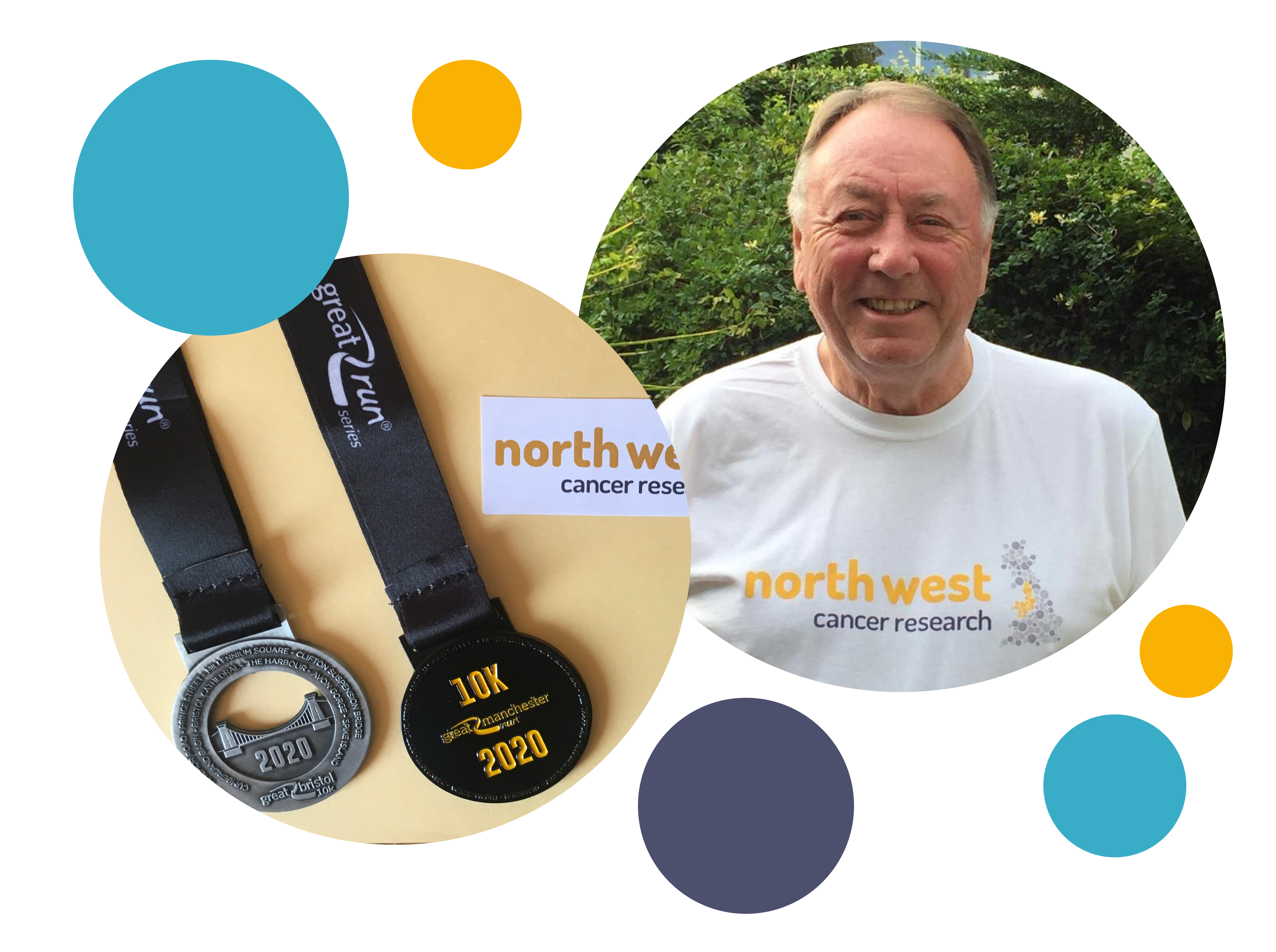 A 73-year-old man from Kirkby Lonsdale has completed his 33rd 10km run in ten years to raise money for North West Cancer Research.

Michael Threlfall, a retired head teacher and father of three, has raised over £5,600 for the local charity by running three 10K courses a year since 2010.
After completing his milestone 30th 10k last year, Mike was determined to carry on through lockdown and complete his own virtual runs in place of Bristol, Manchester and Gateshead 10ks.
Mike didn't stop there though and topped up his total distance covered in 2020 to 215km with a 15 extra Simply Health challenges.
Michael was motivated to start raising money for North West Cancer Research after he lost his father to prostate cancer more than ten years ago.
He said: "Running has always been a passion of mine but finishing my 30th run last year and raising more than £5,000 for life-saving cancer research is an achievement I am really proud of.
"I'm glad I could continue that throughout lockdown this year and raise some funds at a time when they're needed most.
"North West Cancer Research funds life-saving research into cancers that affect people living right here in the North West and as long as I am able to run, I will keep on raising money for this worthy cause.
"Over the last ten years, the support of my friends and family has been amazing and they have all made invaluable contributions to help me smash my fundraising targets year after year. On several occasions, my sons Jamie and Tim have joined me on runs in Bristol and I am especially grateful to have them by my side."
North West Cancer Research currently funds around £2 million worth of research at Lancaster University, as part of its commitment to help tackle rising cancer rates in the region.
Alastair Richards, CEO of North West Cancer Research, said: "Michael has been an unwavering supporter of North West Cancer Research, raising over £5,600 since 2010.
"Completing his 30th run last year, as well as continuing through a pandemic, is testament to his dedication and passion for fundraising, and we are truly grateful for his ongoing support. As an independent charity, his efforts will fund life-saving cancer research across the North West and Wales, as we make important progress towards finding a cure for cancer."