CEO's Blog
The latest charity news from North West Cancer Research CEO, Alastair Richards.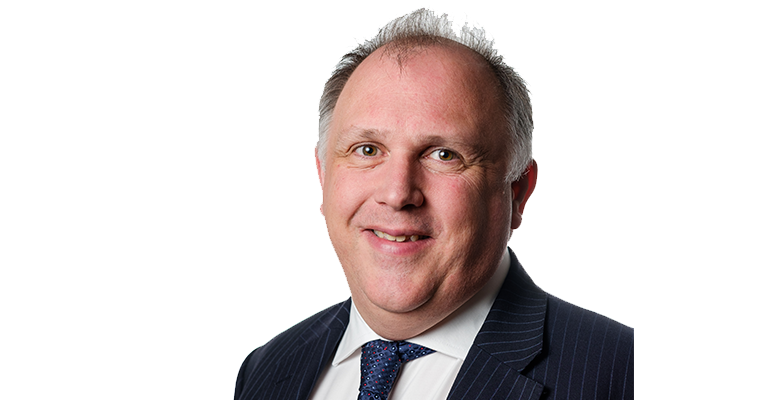 Pride and Pragmatism 
Like many people working in offices, NWCR went into lockdown in mid-March and since that time, we've all been working from home. This comes with a set of challenges, but it has also created some opportunities for us.
For me, home is in Lancaster, and as a family, we now have the opportunity to spend lots of time out in the countryside around the north of Lancashire and into south Cumbria. Working from home has meant less time commuting and more time to exercise and enjoy the great outdoors. It's given an opportunity to understand how privileged we are to have access to some spectacular, and usually deserted countryside.
Having a connection to, and pride in where you live is part of what makes us different. It's a part of our regional identity and something that sets us apart from others. I know that when I travel to visit supporters in Wales, they too are proud of their country, their countryside, their language and their community. This is evident in the way that they support each other and NWCR with the aim of making life better for the future. This is achieved in the short-term by the desire to support research in Wales, keeping funds and employment in the local area but also through the longer-term investment in research. In our towns and cities like Liverpool, Manchester and Chester, there is a strong sense of local identity too.
Having a sense of local pride and identity is important, but it shouldn't stop us from seeing the challenges which exist around us.
At the start of the year NWCR highlighted some of the cancer inequalities which exist in our region, where we see much higher levels of a number of cancers including liver, lung, head and neck and many other tumour groups.  The report showed the scale of the issues which need to be tackled and just how vital our work is. Cancer inequalities often result in very different life expectancies for communities which are close together. A recent Public Health report in Lancashire highlighted that for men there was a difference of 15.8 years in life expectancy between the best and worst areas in a single county.
We will continue to invest in high-quality research to end these inequalities and to help the people of our area to live longer and healthier lives. There is also an important role for North West Cancer Research in encouraging people to look after their health and learn to protect themselves in the best way that they can. The recent lockdown has shown that good, simple and clear information is a powerful tool and although it isn't the whole answer, it's a useful part in helping us achieve a cancer-free future for us all.
Within our area, we have some great hospitals, researchers and clinicians. We also have a wealth of knowledge but we do need to ensure that that knowledge is accessible to all – whether they live in the city, town or countryside – an area with a high life-expectancy or a lower one, are young or old. Through information, we can narrow gaps, lessen inequalities and ensure that we have a healthier community.
So, I will continue to have pride in where I live but I will be pragmatic about the challenges it faces and will work tirelessly to improve health for all. Will you join me and do the same?