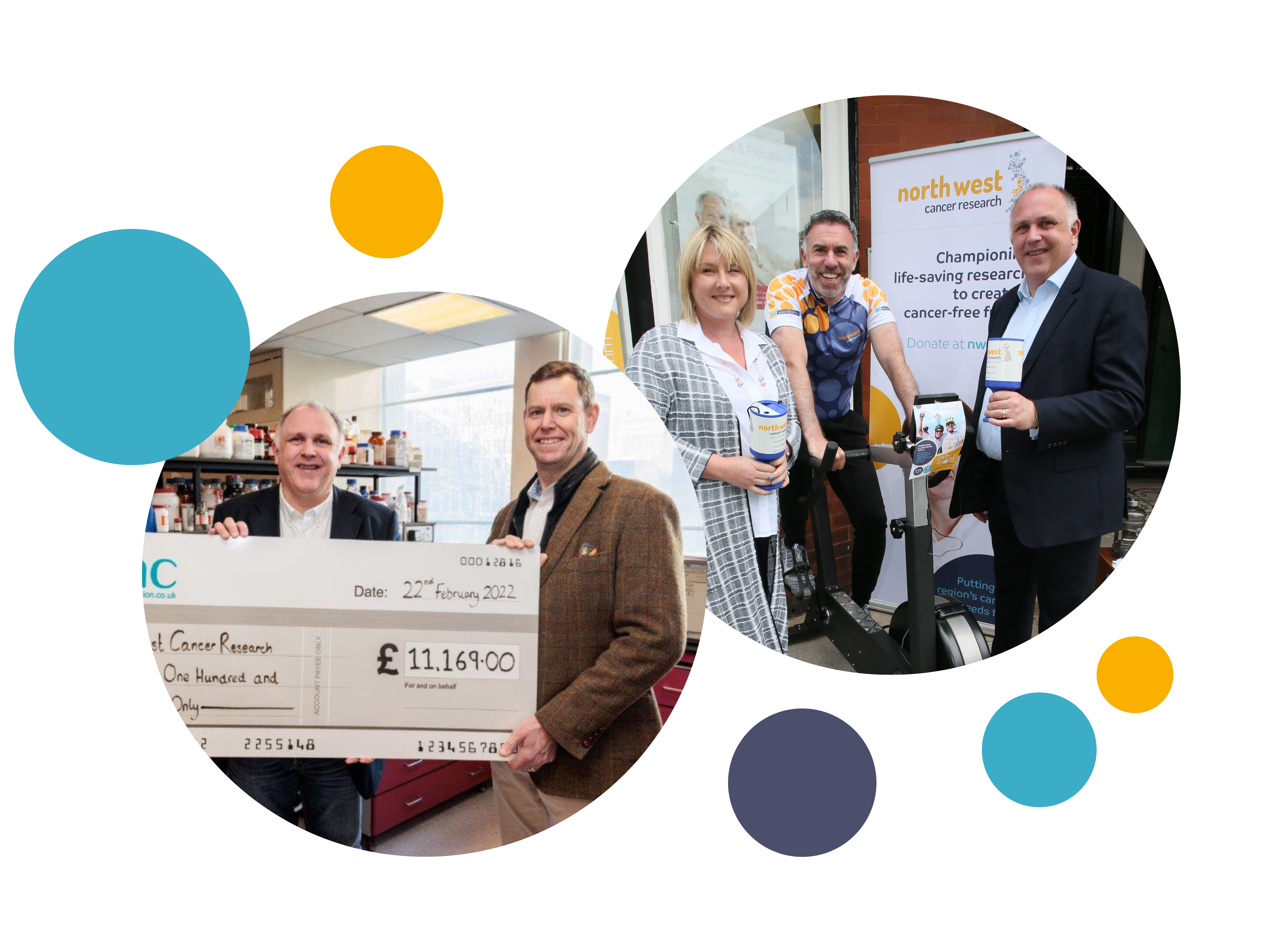 Brown Turner Ross is one of Southport's best known law firms, proudly serving the area for over 140 years. 

BTR has most recently sponsored North West Cancer Research's flagship event Cycle of Hope, entering their own team for the event and hosting a static spinathon outside of their Southport offices to help promote the Cycle and raise funds. 

TSB bank is committed to supporting the communities it is a part of, by shining a light on the amazing things people do to help others across Britain.

In Lancashire, six branches of TSB are supporting North West Cancer Research through their 'Do What Matters' programme. TSB has kick-started their support of the Charity with a donation, followed by Christmas hamper fundraisers, which will be followed by fundraising challenges later in the year.

 

 

Innovation Agency is the Academic Health Science Network for the North West Coast and one of England's 15 AHSNs, part of the AHSN network which collectively acts as the innovation arm of the NHS.

Innovation Agency named North West Cancer Research as a Charity of the Year in February 2020, with the team taking part in a virtual challenge Soulmates – walking 2,021 miles from November and in to 2021.

 

MC Construction is a multi-award-winning construction company in Manchester & Cheshire, delivering complex construction projects across the North West since 1971.

The company has named North West Cancer Research as their Charity of the Year for their 50th anniversary in 2021, with a team of seven signing up to The Big Jump skydive in May. The company will also host a virtual mission to cover the distance to the Gold Coast in Australia in celebration of their golden anniversary.

The 'Mitchell' name has become synonymous with enthusiasm, innovation and customer care. Representing three premium and distinctive brands – Lexus, Mazda and Skoda, the dealerships are truly 21st Century and are based at the
strategic Cheshire Oaks motorway location.

The Mitchell Group has sponsored the Wirral Bazaar, a Christmas fair in aid of North West Cancer Research and covered the cost of their own customers to attend the event.