Pablo Fuentes Medrano
North West Cancer Research Summer Student at Lancaster University.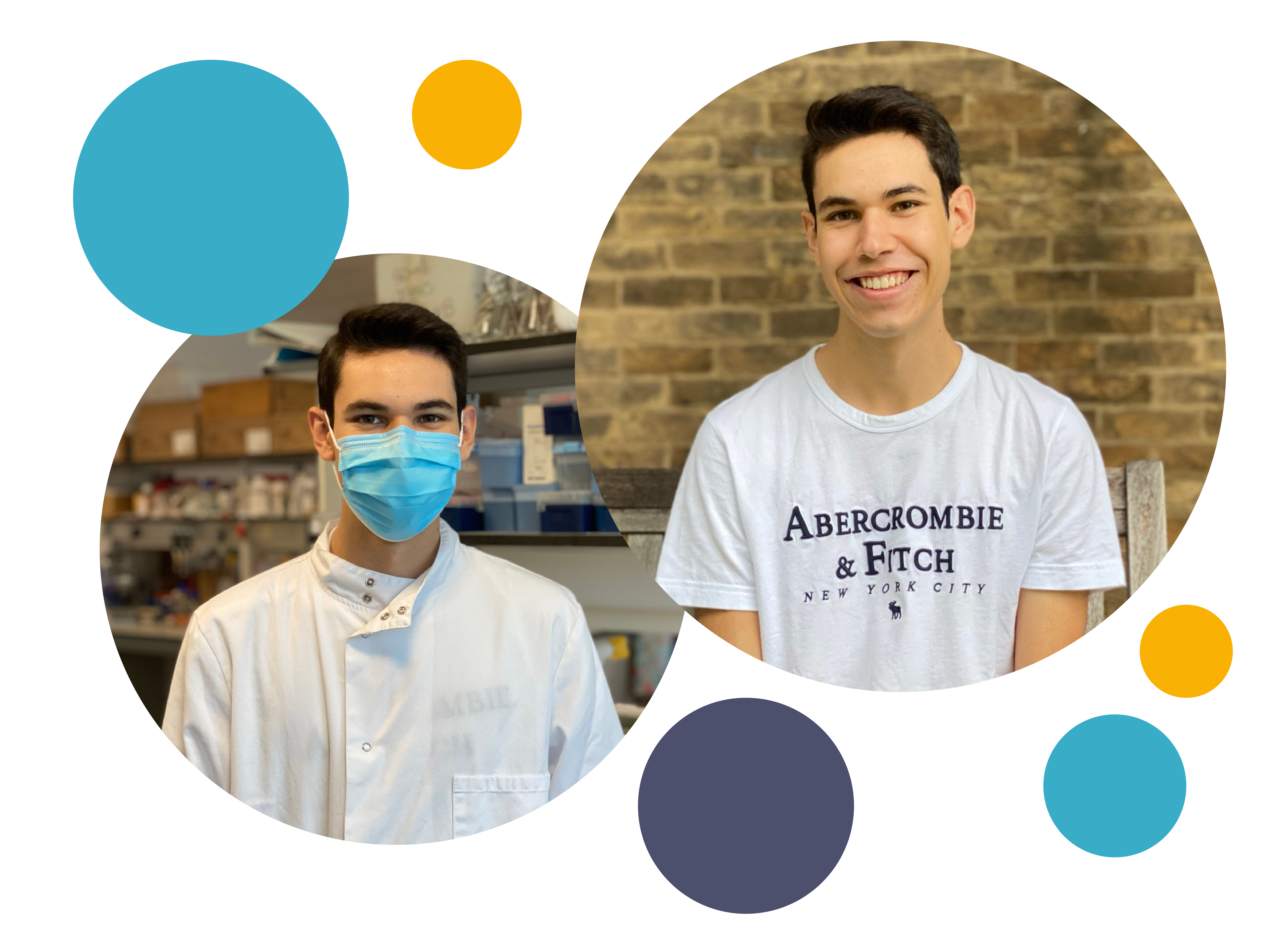 Pablo Fuentes Medrano is between his second and third year of his degree at Lancaster University, studying biomedical science. This summer he has taken on a North West Cancer Research Summer Studentship, alongside our researchers based at the university.
We had a chat with him about his summer of research.
Why did you apply for the Summer Studentship?
I've always been interested in cancer research, that's why I got into biomedical science in the first place and I thought it was a great opportunity to try it out and get an insight in to what it is to be a researcher.
What's a typical day like at your Summer Studentship?
First thing in the morning I get together with the team and we discuss what the plan is for that day and get to work. Today, for example, we're focusing on Western blots, which means we're trying to detect and measure specific protein levels of expression in different samples. After obtaining our blots, we would apply treatment with various antibodies, which enables us to visualise the protein content of each of our samples. Therefore, we are able to compare protein expression and draw conclusions.
What project are you focused on at the moment?
This project is looking at IDO expression. IDO is a protein present in various tissues in the body, whose levels are associated with worst cancer prognosis when expressed at higher levels. The samples we are investigating have been either treated with an inhibitor that blocks IDO function or not treated at all, so we can see how our treatment impacts the levels of IDO in mice tumours. Furthermore, we are analysing IDO levels compared to the expression of other protein cellular markers of cancer prognosis, such as SOCS3, whose expression is inversely correlated to that of IDO. Therefore, the more IDO there is in the tissue, the less SOCS3 you would expect in the same tissue as well, meaning a worse cancer progression for the patient. 
Why is cancer research important to you?
I've always heard a lot about it since I was little. I've always tried to do volunteering and fundraising to support it. I thought now was a good time to get involved in to the research side and help to cure it. I've always supported in a general way but this is a great opportunity to support in another way, further research and make a real difference.
What are your plans for after the Summer Studentship?
I am considering doing a Masters in Oncology, then after that either become a researcher or go in to medicine, because I do like the patient care side of things and I think doing both would be great. To be involved in the research and then applying that to patients and helping them.
Why is the Studentship an important programme to have?
It's really been something that has made me get out of the norm. I've learnt a lot of techniques I wouldn't have otherwise learnt, I can actually see the research being done at the bench, which you don't really learn about during your degree. It's been important to see the practical side of things.
Tell us a fun fact about yourself!
I put olive oil on absolutely everything!