Lizzy Morritt
North West Cancer Research Summer Student at Lancaster University.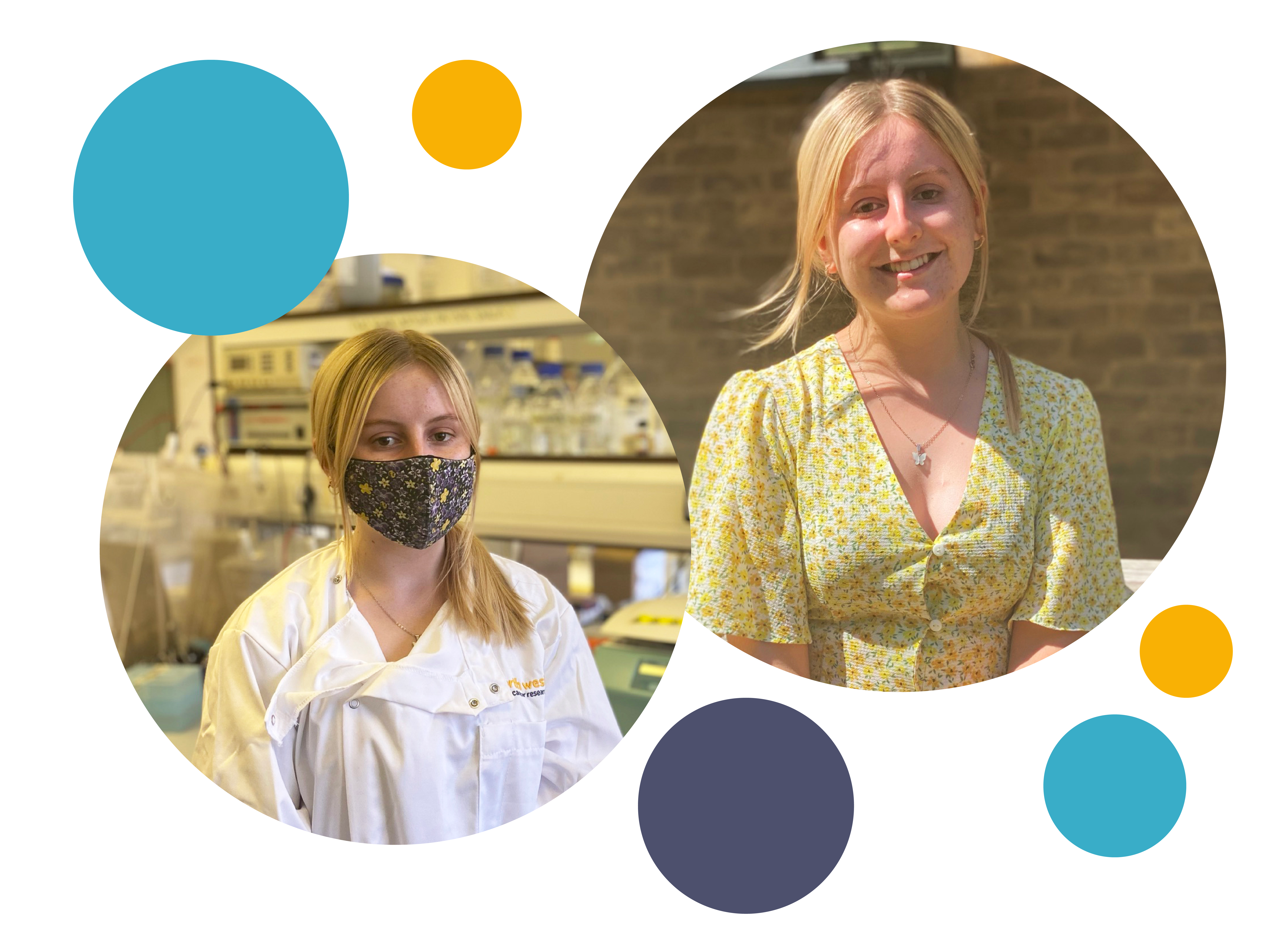 Lizzy Morritt is currently in between her 3rd and 4th year at Lancaster University, studying for her Masters of Science in Biomedicine. This summer, Lizzy has been working alongside Prof Andrew Fielding, a NWCR funded researcher, in her North West Cancer Research Summer Studentship role.
We sat down for a quick chat with Lizzy to find out more about her summer project and plans for the future.
Why did you apply for the Summer Studentship?
After doing my dissertation I really found a passion for cell biology and in particular cancer research so I wanted to further study it and do more focussed research that you don't normally get the opportunity to experience in lectures.
The studentship has meant that I've had more independence in the lab than ever this summer – I've developed my lab and data analysis skills and been able to work as part of a real team.
You get a taste of it during your degree, then when you do your research project you get a bit more in-depth of what it's like to do a focused study with a lot more practical experiments but it's been really valuable to get so much real-world experience.
Why is cancer research in particular important to you?
My grandad passed away when I was 12 from pancreatic cancer and it was all quite sudden. From an early age I had developed a passion for biology in general and then the study of diseases but I really found a focus with cancer research. Because it's such a prominent disease, I really wanted to learn more and do something that I know could help so many people.
Research into cancer is constantly changing and advancing so there's a lot more to learn and discover in the future and it's exciting to see where this research will go.
What's a typical day like at your Summer Studentship?
No two days are the same really, but I typically do one main experiment a week and will be in the lab usually four out of the five days doing some lab work, for a few hours a day.
My project is focusing on a certain protein and how the cells function when we knock down (remove) that protein. If we can determine whether that protein plays a role in the development of cancer, we can then develop targeted therapies for hard to treat cancers.
What do you hope to do after your final year?
After finishing my masters I'm looking at a PhD in cancer research. I have a particular interest in clinical trials as well. If I didn't go down the research route I would look into becoming a biomedical scientist in a hospital through a training programme.
Why is this kind of programme important?
I think it's so important to give students experience in the lab that you oftentimes can't get before you graduate. It gives you a realistic view of what life in a lab is like for a future job and career and what to expect. It's great for developing skills and building your experience as well as confidence and independence as a scientist.
I would feel a lot more confident now going into further research or a job role after next year, having had this experience, because I feel like I've learnt a lot and had really valuable hands-on experience. It's also been lovely to be able to do practical work with other people after pandemic restrictions for so long too.
Tell us an interesting fact about yourself!
I play the trumpet and cornet, which is like a squashed trumpet, and I've been part of brass bands since I was nine years old.