Karolina Bentkowska
North West Cancer Research Summer Student at Lancaster University.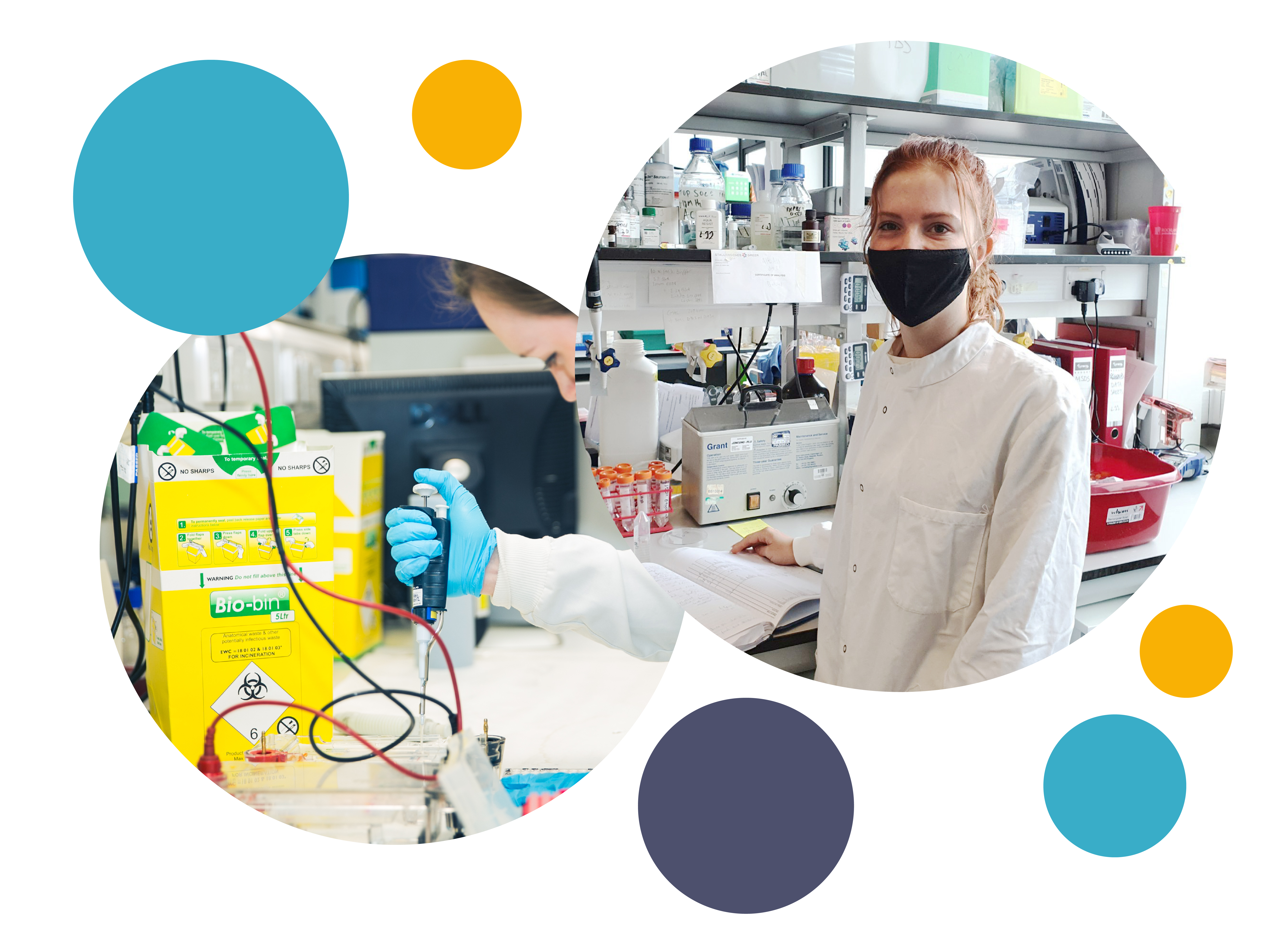 Karolina Berkowska is in between her third and fourth year at Lancaster University, studying biomedicine. 
This summer she took on a North West Cancer Research Summer Studentship and recently, we aught up with Karolina to find out all about her summer in the lab. 
Why did you apply for the studentship?
Since I decided that I wanted to pursue a career in research, I have been looking for opportunities to experience the life of a researcher. This studentship seemed perfect as it allows me to experience working 9-5 in a research group while performing a wide range of experiments for my very own project. What attracted me to this internship is also the array of techniques I can learn and practice which will be incredibly useful for my future career.
What project are you working on?
Under the supervision of Lucy Jackson-Jones, I am working on a project looking into the role of macrophages (a type of immune cell) in tumour progression in mesothelioma (a type of cancer that develops in the thin layer surrounding some organs) patients. This research topic is very interesting as certain macrophages are associated with promotion of tumour expansion and hence understanding more about this might provide insights into tumour growth and provide the basis for potential cancer treatment.
Can you give a description/insight into a typical day?
It is quite difficult to describe a typical day as every day in the research lab is different! Usually, we aim to start at 9am. Depending on the day, I look after my cell culture, treat the cells with interleukins (modulators of cell behaviour), or perform various experiments on my cells. Outside of labs I also analyse my data and research articles exploring similar topics to mine to learn more and compare results. My lunch break is flexible depending on the experiments I am performing on the day and so is the finish time.
Any highlights so far?
I think the highlight for me was when my supervisor listed the techniques I have learnt during my first three weeks of the internship and the list already contained around 6 items. It helped me realise my progress over such short amount of time and made me feel proud of my achievements so far. A more frequent, though equally satisfying highlight, is performing an experiment during which you don't know how well the experiment worked until the very end and then seeing it has worked well and provided a lot of interesting data!
Why cancer research? Why is it important?
I doubt there is a single person that does not know someone who suffers from cancer. It is such a widespread group of diseases and having seen the impact it has on people's lives, it is difficult not to get involved. While my primary interest has always been immunology, when I learnt about its involvement in cancer, it opened up a new very interesting area of research to me that I am excited to keep exploring. I think cancer research is so important and impactful because it has the potential to improve quality of life for so many people of all ages.
What do you hope to do when you graduate?
When I graduate, I would like to do a PhD to continue research into immunology or immuno-oncology and ideally work in the drug discovery industry afterwards.
Why do you think programmes like this are important?
Programmes like this one provide a unique opportunity for students to experience a life as a researcher. I think this experience is incredibly helpful to better understand the realities of work in this field before committing to a full-time job or PhD. It also provides students with a chance to learn and practice multiple laboratory techniques as well as soft skills such as teamwork, planning and time-management.
Tell me a fun fact about yourself?!
In my free time, I love skateboarding!