Caitlan Brewster-Craig
North West Cancer Research Summer Student at Lancaster University.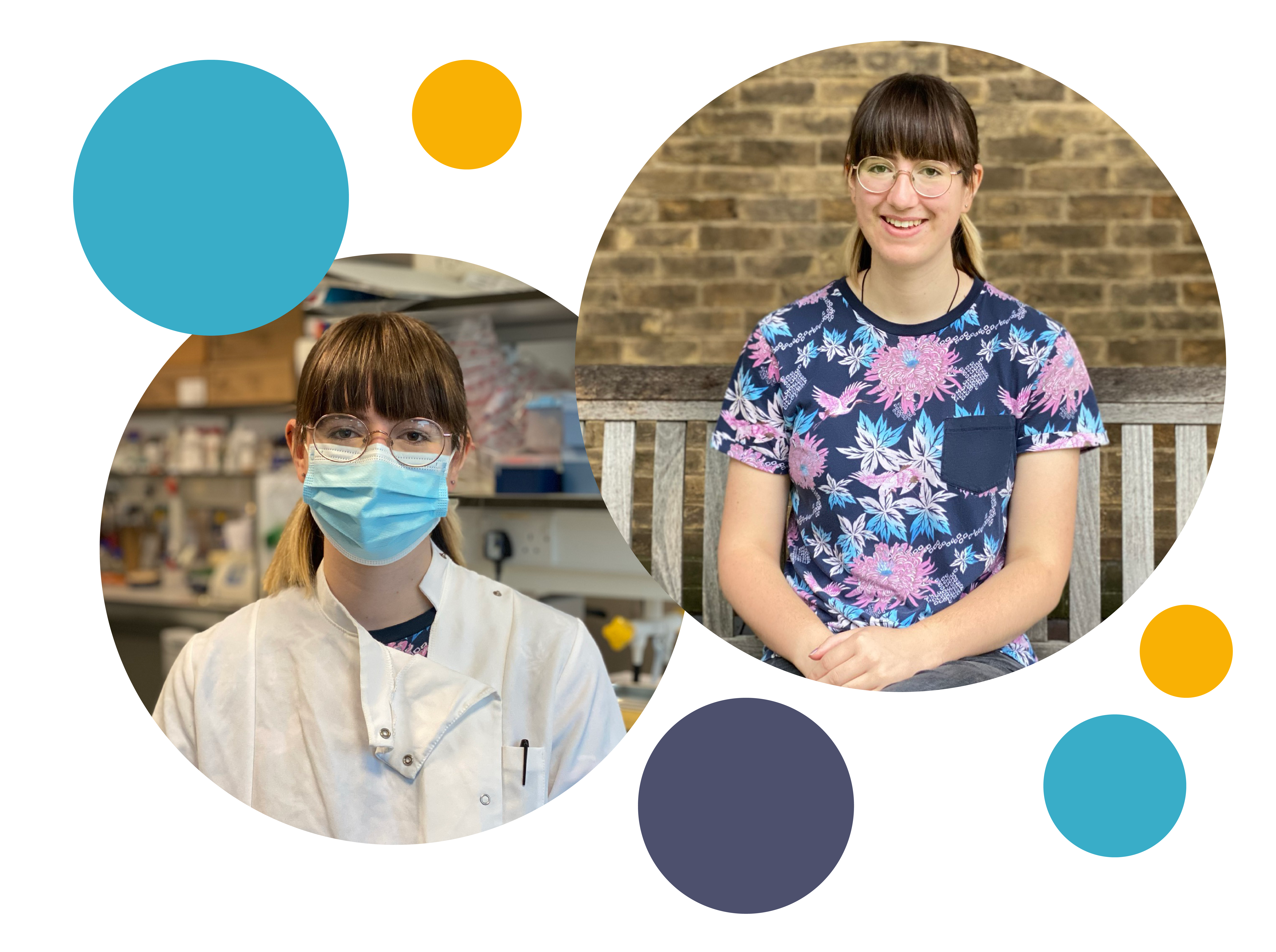 Lancaster University student Caitlan Brewster-Craig is in her 3rd year going in to 4th year of her integrated masters in biomedicine. This summer, she's working alongside Dr Rachael Rigby, as a North West Cancer Research Summer Student.
Why did you apply for the Summer Studentship?
I started out doing biomedical science and realised I was more interested in the research side of things than the laboratory diagnosis side of it. During my third year dissertation I really enjoyed writing about the intricacies of new, upcoming research. From there I wanted to see what the actual research side of it was like, and through the pandemic we unfortunately didn't get that much time in the lab, so I wanted to get more experience in the lab and further my skills in a professional working space.
The fact it was funded by North West Cancer Research was appealing to me too, as I've worked with the charity before with societies at the University for a careers in cancer conference.
What's a typical day like at your Summer Studentship?
Every day is very different, recently I was focused on a task that involved thawing samples in the morning, prepping them for qPCR (a technology used for measuring DNA) and then analysing the data, which shows us levels of specific genes in those samples.
Today I have been working on Western blotting, which is separating and identifying a protein we are looking for.
What project are you helping out with?
During the pandemic, patients worried about a backlog in treatment appointments causing fibrosis and stiffening of the part bowel not being used, caused by inflammation and collagen.
A while ago Rachael (NWCR researcher) took some samples from bowel cancer patients after they had an ileostomy, which involves use of an ileostomy bag. We look at the samples to measure inflammation levels and determine whether they're still producing collagen and making the fibrosis worse. If the collagen has stopped being produced it means the patients don't need to worry about long term inflammation and time between appointments after their ileostomy.
Why is cancer research important to you?
Cancer affects 1 in 2 of us and everybody else that's associated with the people diagnosed. In my own direct family there have been two people diagnosed with cancer, one of which didn't survive and one who did. That's always going to be a reason for me, but because I've come from a science background I've always been interested in the science of it.
When I started university I was interested in studying allergies and cancer research seemed quite difficult and competitive, but as I worked through my degree I found cancer research to be really interesting. It's really important, it affects everybody and the science behind cancer is constantly progressing. I was too invested by that point to let how hard it might be put me off. I've realised that this work is definitely something I want to pursue in the future.
What are your next steps after graduating?
There's a lot of different things I would like to try. A PhD in research is definitely something I'm looking in to. I also love the marketing and fundraising side of cancer research and then the health policy side of things. All sides of it interest me, but at the forefront for me after this internship is research.
Why are programmes like the Summer Studentship important?
They're incredibly important, especially right now with covid, to make up for experience in the labs that we have missed out on. Even during normal times it's super important to give future researchers the experience they need, and the fact this is funded by a local charity is incredible and gives that drive early on to young researchers who are looking to go in to that world. It shows how important this work is.
It gives you a boost of confidence too, to know you have that experience under your belt and will help propel you into a career.
What's one fun fact about yourself?
I've got a black belt in karate!